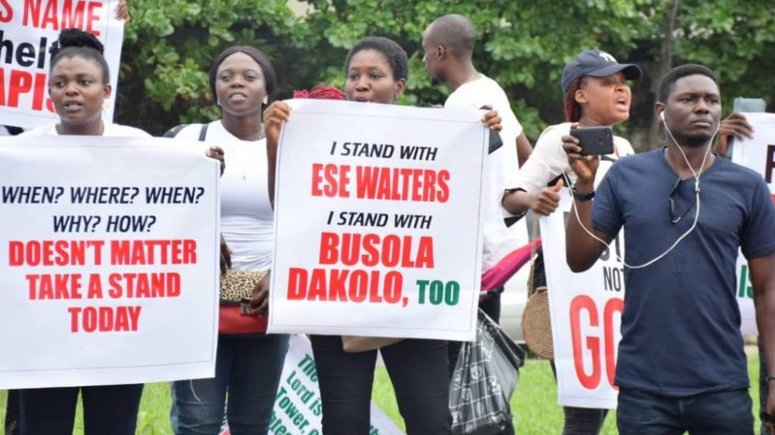 -People who would not protest for bad government,
-Hunger, unemployment, insecurity and corruption amongst political calibers   went   to   protest,
-For a personal issue between a lady and a pastor that simply a law suit would do   just fine   and the whole drama will end.
And you want me to believe Nigerians are okay, we have priority crisis in this nation. People pay attention to irrelevant things, social media is not a court, stop disturbing us with issues that you can just file a law suit.
That some even protest for such an issue but never for once protest over the incompetence government we are having is enough shock to me.
Nigerians are not poor, majority of them are just naturally stupid and misplaced priorities.
READ MORE:PHOTOS: His wife saved him from embarrassment
By the way; I am of the motion that a law be passed in Nigeria, any rape victim that refused to speak up after five years of the said act, maximum seven years should forever remain silent!!